If you are a fan of natural beauty products that combine science then you are most likely a fan of the incredible Dr Hauschka range.
Next month Dr. Hauschka together with the wonderfully talented make-up artist Karim Sattar will be hosting an unbelievably awesome event. Read all about how you can attend below...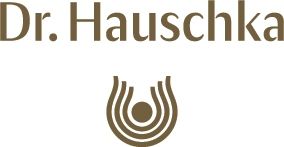 "Join us for a decadent morning on De Grendel Estate
, at the

natural rhythm of an alfresco morning market on the grassed slopes of Tygerhof Hills with the sprawling vistas of Cape Town and Table Mountain
Enjoy the latest global Tips, Tricks and Insider Secrets from the Guru himself – International Make-up Artiste, Karim Sattar!
"Make-up is all about creating and about an approach that works for you. There's no right or wrong."
Karim Sattar
Venue: De Grendel Wine Estate, Plattekloof, Cape Town
Date: Sat, 2nd March 2013
Ticket: R350.00 (Food and Beverages are included in the price)
Gift: Regenerating Neck and Décolleté Cream (valued at R791!)
Exclusive events:
·

Presentation and make-overs with Karim Sattar and launch of Dear Eyes in South Africa
·

Divine Cocktails and finger foods portraying the ingredients of Dr. Hauschka's products and ranges
·

Entertainment
·

Classic cars on show
·

Lucky draws, prizes and goody bags
Karim Sattar brings over 15 years of industry experience to Dr. Hauschka's team that he recently joined as the new International Make-up artist. Having worked his way up the ranks with the likes of Princess Charlene of Monaco, Annie Lennox and Jane Fonda, Karim has built his international reputation over the last years.
Now he shares his beauty tips at Dr. Hauschka here with us in South Africa. A brand so grounded, that it couldn't feel more different compared to Karim's funny, entertaining personality. But maybe that's exactly what it needs, to create balance. And balance is what WALA, its parent company, strives for after all. To live, develop and create in harmony with the nature around us. The company that was founded back in 1935 puts particular importance on creating products that are manufactured using a process that allows the preparation of plant extracts without the use of alcohol. Dr. Hauschka's skin care range uses the finest natural ingredients and herb extracts to stimulate your skin's natural functions and self-healing properties.

Straight from Berlin! Dear Eyes launches in South Africa! We reflect the light of Nature!"
For more information and to book your ticket to this exclusive event please email Victoria on

Victoria@tocara4.co.za

or call

021-702 3617